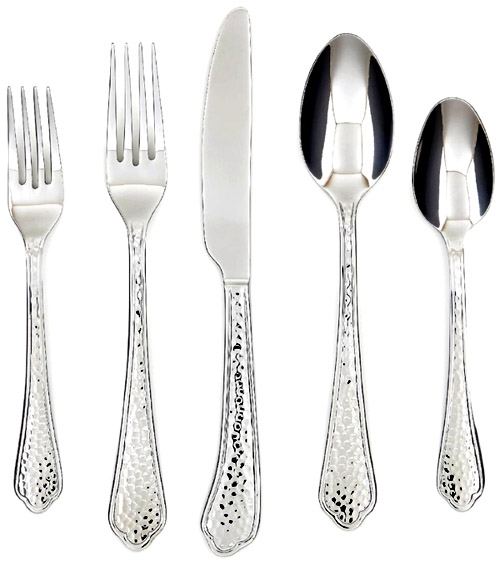 Pepper? Mirror? Hammered? OK, I think I get it. This flatware from Farberware has a handle designed with a mirror finish that has been hammered to look like there are peppercorns in it. Anyone agree? Any other theories on this?
That said, it's a pleasant design for a pretty good price. It's a large set with service for 8 people that includes a salad fork, dinner fork, dinner knife, dinner spoon,  and teaspoon. It also comes with a service set that consists of a serving spoon, slotted spoon, cold meat fork, sugar shell and butter knife.
It's made of 18/0 stainless steel that is dishwasher safe, just don't let it sit in a pile in water overnight as you might get rust spots.
Farberware 45-Piece Pepper Mirror/Hammered Flatware Set