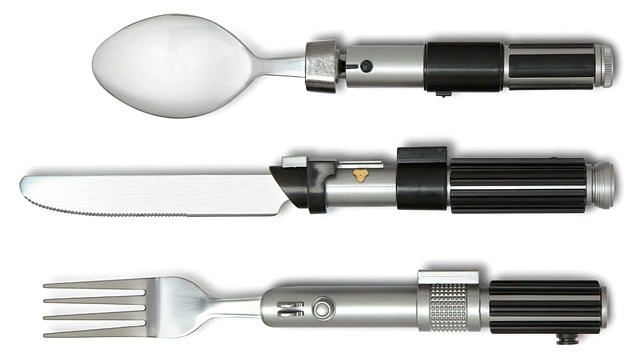 Well, the big movie is coming up soon and it's all things Star Wars all the time. And a great gift for the foodie Star Wars fan in your family is the Star Wars Cutlery from ThinkGeek.
This fun flatware set includes a Luke fork, Yoda spoon, and Vader knife. How are they named? They are replicas of the handles of the lightsaber that each character uses in the films.
Now be warned that they don't light up like lightsabers and they are definitely not dish-washer safe. They are made of stainless steel and food-grade ABS plastic.