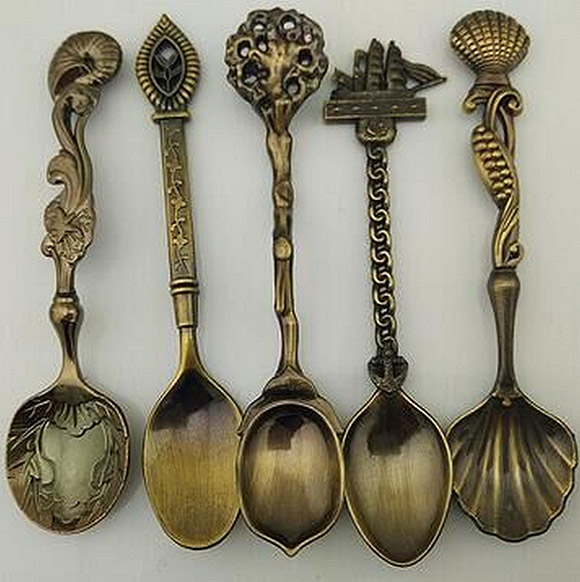 A Demitasse is a very small cup of coffee. And therefore it requires a very small spoon. These cute little cutlery items are just the thing.
They are very small at only 3 to 4 inches in length. And they are made of high-grade food grade stainless steel. The detailing and design on this flatware is amazing. The bronze coloring may take a beating in the dishwasher, so be careful with them.
Great design, small and can be used for more than just coffee. They would make great spoons for spice, sugar or salt jars.
Creative retro shape stainless steel spoon set of five bronze