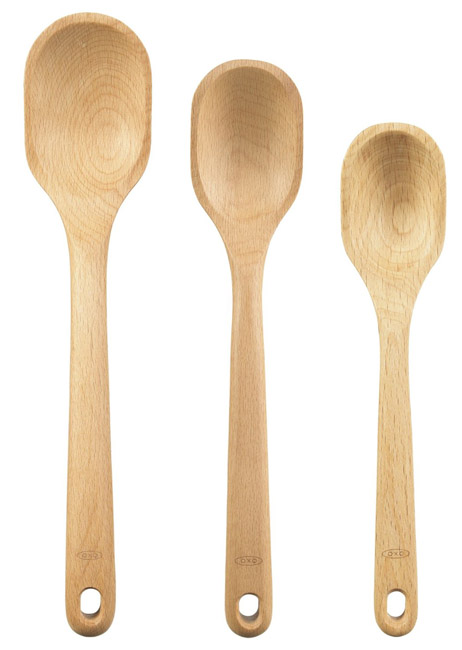 I despise metal cutlery in non-stick pots and pan. The sound of metal utensils on Teflon is worse than nails on a chalkboard to me. And that's why I love the value of a quality wooden spoon in the kitchen.
The OXO Good Grips Wooden Spoon Set is made of solid beech wood and completely safe for your non-stick cookware. Especially when scraping the bottom or wacking the spoon on the edge of the pot to shake off remnants. 
There are three sizes for the the three spoons: 12-1/2″L x 2-1/2″W, 10-1/2″L x 2″W and 8″L x 1-3/4″W.
They have a natural oil finish but I recommend only hand washing and use a cutting board oil or another nut oil that is less likely to go rancid to keep them treated well.  This is a great price and every kitchen deserves a good set of spoons like this.
OXO Good Grips Wooden Spoon Set, 3-Piece