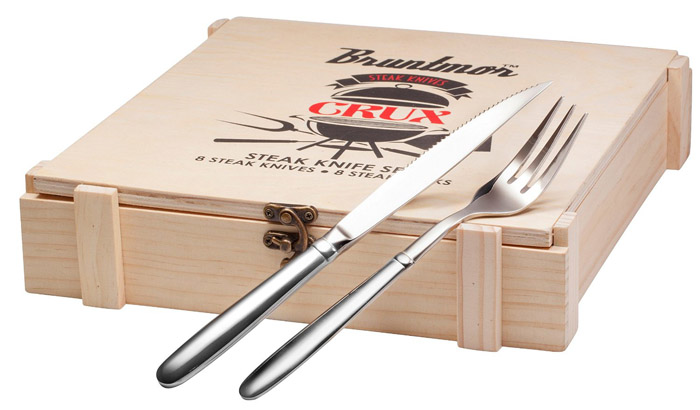 It's BBQ season around our house and that usually means steak and the best steak deserves the best cutlery. This collection of steak knives from Bruntmor really caught my eye.
This 16 piece set of three pronged forks and serrated knives is made of dishwasher-safe 18/10 stainless steel. I really like the look of the hinged wooden cutlery box. A lot of thought went into the balance and weight of this flatware.
Great for a gift or treat for yourself and it's a great price.
Bruntmor, CRUX Royal 18/10 Stainless Steel 16-piece Steak Knife set Wooden Gift Box