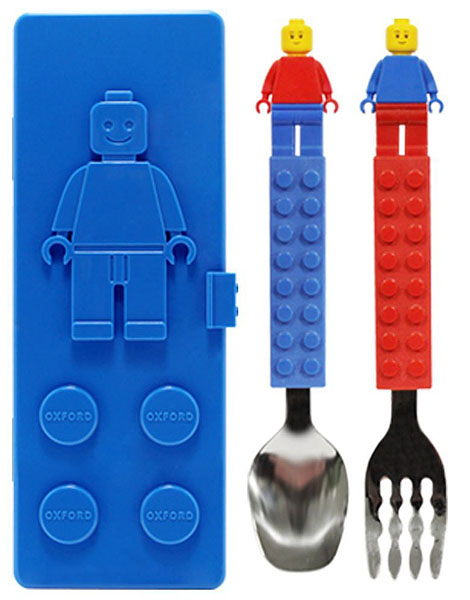 It's a "Brick Figure" cutlery set. Because you can't say it's Lego due to branding but it's compatible with all those Lego that are all over your floor currently. We've looked at Lego style flatware before but this set really has it all. Not only does it have a 2.6 inch fork and spoon with a 3.2 inch case but it also comes with 8.3 inch training chopsticks. But wait, there's more! It also includes 2 extra brick compatible figures (Minifigs)!
I have to say that the curved line fork design is very unique and rather clever. Not sure why we don't see this in adult forks as it would have better holding power after stabbing into tricky foods. One thing to remember here is that this product is most definitely not dishwasher safe.
This a great gift for the little foody in the family and would make a excellent stocking stuffer.