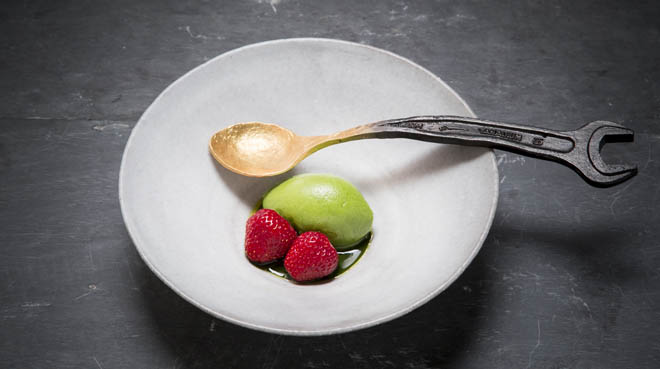 Wow! Just wow! This is an amazing collection of incredibly unique artistic flatware. Well over a dozen different artists have their cutlery designs available for sale (which we almost never see).
In 2012 Steinbeisser launched the Experimental Gastronomy initiative that brings together renowned chefs and artists for a one-of-a-kind culinary experience. Artists create unique cutlery and dishware that celebrates experimentation.
You have to go to the website and scroll through and check out the various forks, knives and spoons like you've never seen before. I do have to say that this really brings up the discussion about "Form over Function".