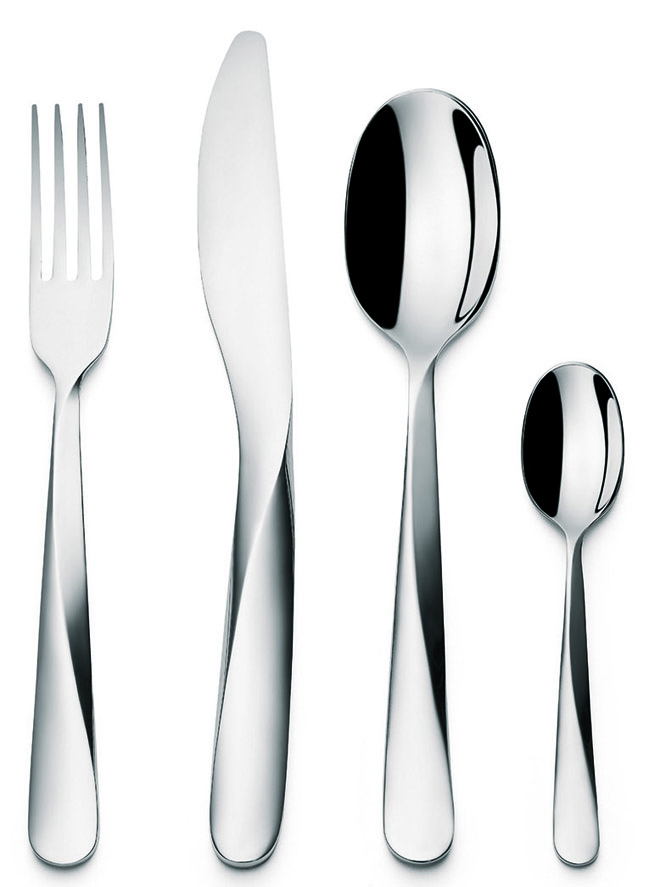 "Giro" is from the Italian word for "turn" and is the driving thought behind this concept cutlery from UNStudio.
This flatware with a twist in the design affects how the cutlery is turned in your hand when finding the best position for use.
From their site:
"In the Giro cutlery set a twist originates from the point where the handle transforms into blade and graduates along the length of the utensils. A three finger concept for the holding and balance of the cutlery has been adopted in the design. The weight of the cutlery transfers from the lifting position to the position when in use, thereby supporting and balancing the utensils in both situations."
The Giro cutlery family will consist of the following items: Tablespoon, Fork, Knife, Dessert fork, Dessert knife, Pastry fork, Coffee spoon,Teaspoon, Serving Spoon, Serving fork, Salad set, and Cake server.
Sadly still a concept and not for sale.