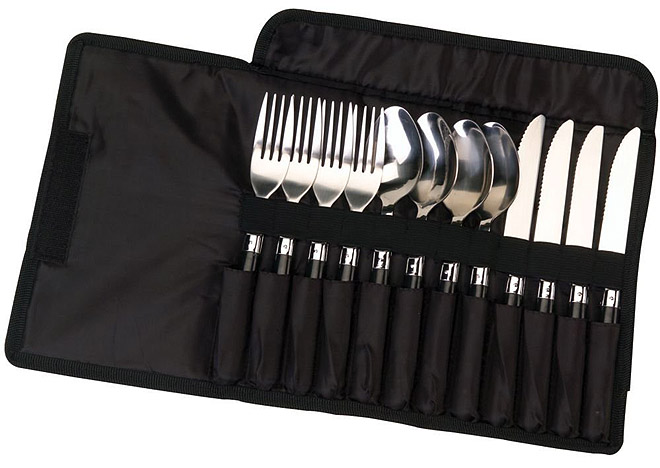 Summer is upon us and so it is time to venture forth in nature and have a picnic! And we are civilized folk who make sure to have a nice set of cutlery for our picnicing friends.
Coleman is always there for you with camping supplies and this stainless steel flatware set is right up their alley.  A nice black carrying case for four spoons, four forks and four knives that are dishwasher safe.
Good price for a nice little package. Watch out for ants!
Coleman 12-Piece Stainless Steel Flatware Set