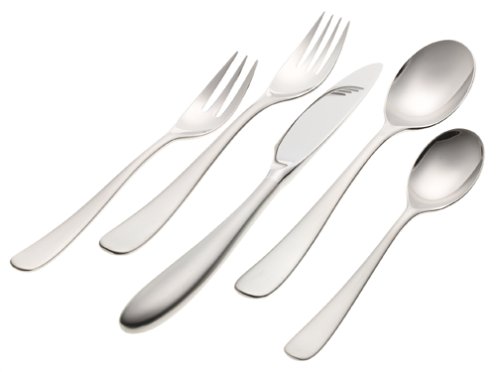 We've looked at Yamazaki product's before on this blog. They began making flatware in Tsubame, Japan in 1918. In the early 1930's they were instrumental in the introduction of stainless steel into Japan.
So interestingly enough we have a Japanese company that has designed a European style cutlery set. The Aquatique ICE Cutlery set is a serving for one made of 5 pieces. The set includes a 7-inch salad fork, an 8-inch dinner fork, a 9-inch knife, an 8-inch soup spoon, and a 6-1/2-inch teaspoon
It is dishwasher safe 18/8 stainless steel with a lifetime warranty.
Yamazaki Aquatique ICE 5 Piece Placesetting