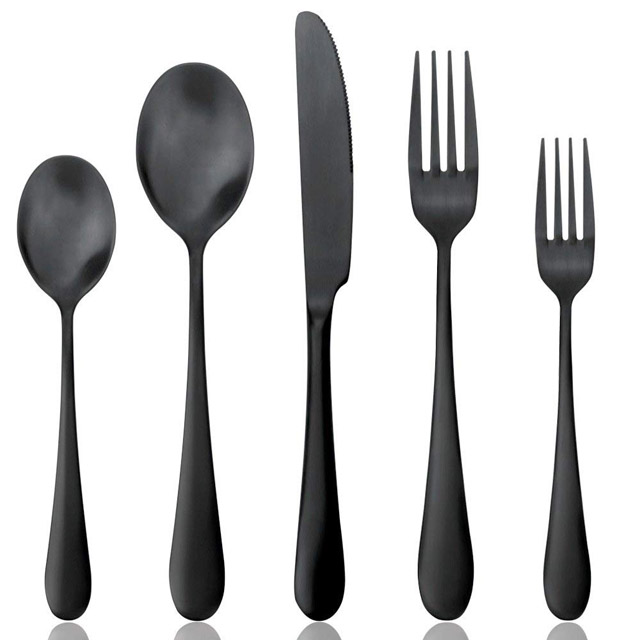 Black Friday seems to have quite a few deals in electronics and such, but our friend flatware always gets ignored. This black cutlery set from AOOSY is sort of Black Friday deal.
The AOOSY 20-piece Modern Matte Titanium Black Plated  set is made of dishwasher safe (w/non lemon or citrus scented detergent) 18/10 stainless steel. It is electroplated with titanium black , rust proof, high hardness, Lead-free, Cadmium-free, Phthalate-free, BPA-free durable and eco-friendly!
I love that they detail exactly what each piece of cutlery can be used for:
Dinner knife: can be used to cut any kind of cooked meat, pizza, cake, or bread.
Dinner fork : can be used to eat all kinds of pasta, noodles, or fruits.
Dinner spoon: can be used to eat rice, soup or stews.
Dessert Fork: can be used to eat all kinds of fruits, cake, tarts or pies.
Dessert spoon: can be used for stirring hot drinks, or eating ice cream, tarts, custards or tiramisu.
Now you know what with and how to use your flatware 🙂
Black Flatware Set by AOOSY from Amazon