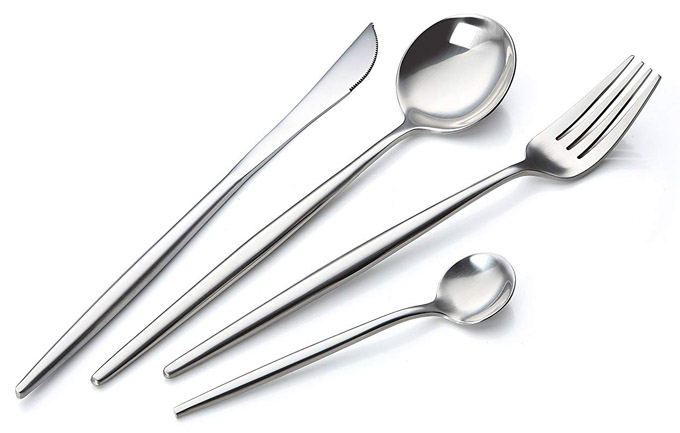 We really been enjoying Korean cooking shows around here lately and are really appreciating their spoons. The sutgarak has a longer handle than a regular spoon and sometimes are very round bowl. This and a pair of chopsticks are found at almost every Korean table.
But if you want the sutgarak included in a more western flatware setting then this silverware set by Bruntomor is for you.
The Modern Adaline Silverware Royal Cutlery set is 16-pieces containing 4 dinner forks, 4 teaspoons, 4 knives, and 4 tablespoons. It is made of dishwasher safe 18/10 stainless steel. Just a note that the teaspoon is really tiny.
Modern Adaline Silverware Royal Cutlery Set By Bruntmor from Amazon