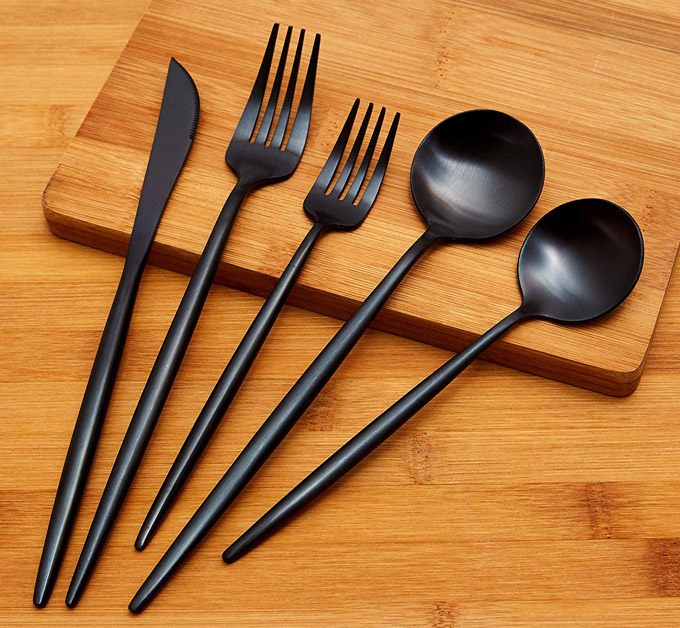 Matte black cutlery is very hot right now. In the past few years gold and rainbow where the thing but black is rising once again.
This matte black flatware and chopsticks set by Luxware looks like a great deal. Not only do you get the chopsticks but they double up on the forks and spoons.
This place setting for four people includes 4 sets of (7.25″) salad forks, (8.75″) steak forks, (8.5″) steak knives, (8.5″) dinner spoons, (7″) soup spoons, as well as 4 pairs of stainless steel chopsticks (not pictured above).
Matte Black Silverware Set – 20 Piece Dinnerware Set plus 4 Pairs of Chopsticks by Luxware from Amazon