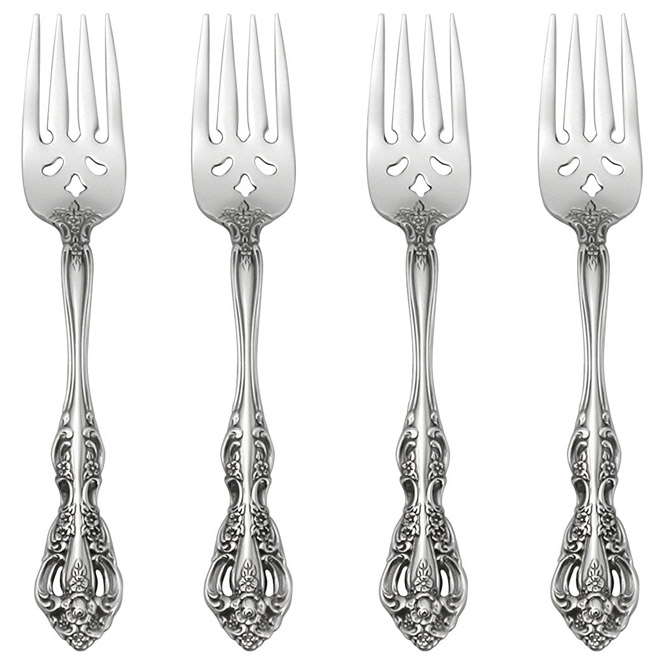 The Oneida Michelangelo Salad Fork reminds me of my Grandmother. It's a nice memory. She had flatware very similiar to this and I've seen it nowhere else. It's fancy and she would have liked that.
This flatware is made of 18/10 stainless steel and dishwasher safe. This is a set of four salad forks only. And to be honest I'd prefer to use them for dessert forks.
I love the product description our friends at Oneida wrote up for these forks:
"Ornate. Elegant. Unique. Michelangelo represents the pinnacle of ornamental embellishment, balance, and form. On the table this design has the presence of sterling, and the feel of quality. Sophisticated and enduring, Michelangelo is timeless."
Fancy right?
Oneida Michelangelo Salad Forks from Amazon