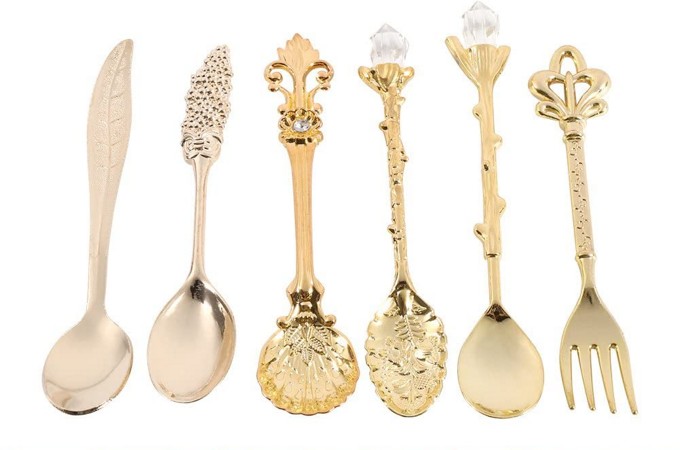 One of our top ten posts is about the cutlery set designed by Salvador Dali called the Ménagère.
We haven't found them for sale anywhere but we have found an almost sorta kinda look a like set available.
There are 5 spoons in different pattern and 1 fork in a set and they are made of zinc alloy material. I would not put these in the dishwasher.
Are they the same set? No. Are they close? Yup. I believe they have that same sort of look and feel. It's your call. The name of this set is rather long and complicated so just check out the link below.
Ménagère – An Almost Sorta Look a Like from Amazon