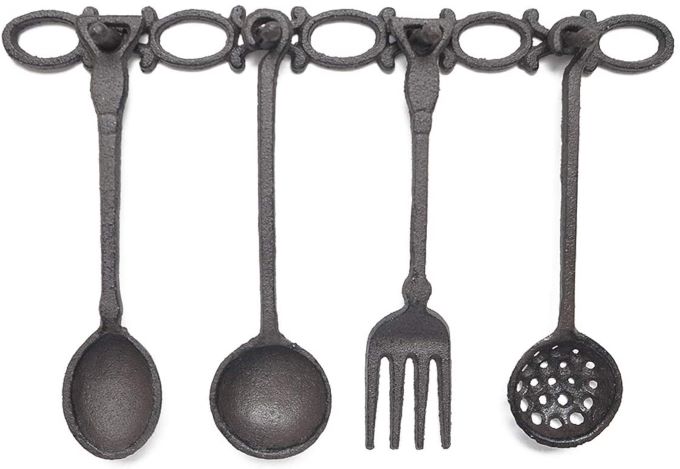 Decorating kitchens and restaurants with just the right item can be a real chore sometimes. Finding something that says cooking to your guests is important and shouldn't be too kitschy for the kitchen.
The "Funly mee Kitchen Restaurant Cutlery Spoon Wall Decoration, Cast Iron Wall Decor with Fork and Spoon for Rustic Kitchen or Dinning Room" (boy that's a long name) looks like a great addition for your space.
These two spoons, fork and draining spoon are made of cast iron and removeable from the stand. The whole thing measures 13 by 9 inches.
Be warned this is decorative cutlery only and not to be used for any cooking of any sort at all!
Get From Amazon: Funly mee Kitchen Restaurant Cutlery Spoon Wall Decoration,Cast Iron Wall Decor with Fork and Spoon for Rustic Kitchen or Dinning Room