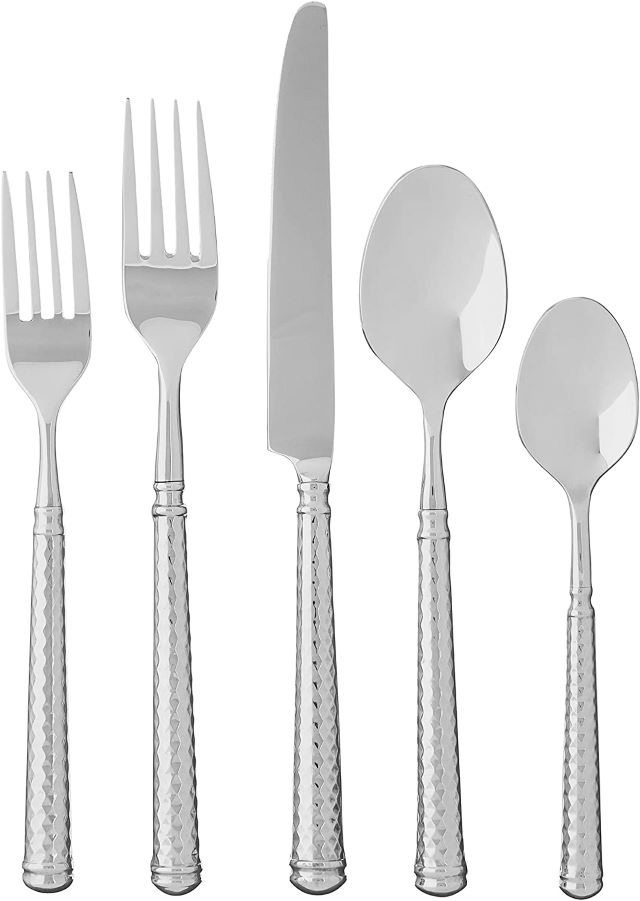 Continuing with our look at the very diverse line of Fortessa cutlery we now focus on the Fortessa Solitaire Stainless Steel Hollow Handle Flatware.
The hollow handle design is an old school look and feel that we just don't see anymore. This Solitaire pattern's hollow handle is a 360 degree design wrapping completely around. The look is inspired by diamonds and brings high fashion to the table. The pattern design appears on front and back on every piece. This set features polished fork tines, a finely serrated knife blade and of course the hollow handles.
Made of dishwasher safe 18/10 stainless steel this 20 piece set includes 4 each: Table Fork, Salad/dessert Fork, Table knife, dessert/Soup Spoon, Coffee/tea Spoon.
Fortessa Solitaire 18/10 Stainless Steel Hollow Handle Flatware 20 Piece Place Setting, Service for 4 from Amazon