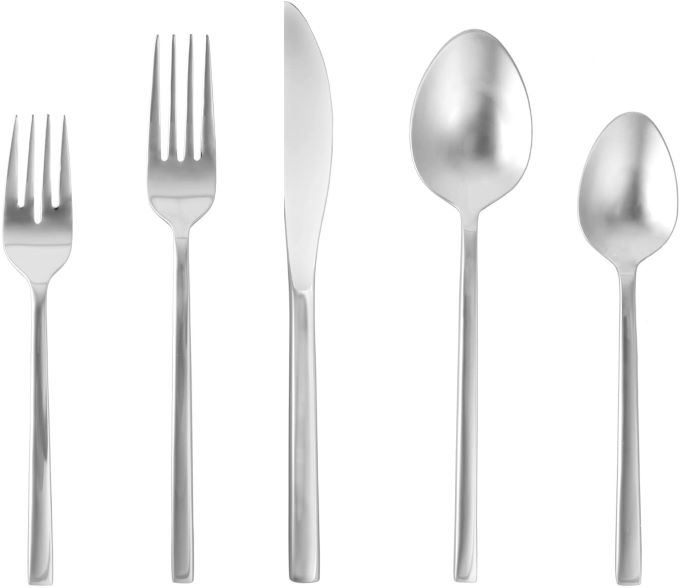 Over the next few weeks we will be looking at some of the Fortessa cutlery line. Fortessa tableware is used by over 70% of the Forbes Four and Five-Star Hotels in North America. Fortessa flatware is made from heavyweight 18/10 stainless steel, the highest quality available for flatware. The company Fortessa has a great backstory:
"Some of our happiest memories happen around the table – shared stories, savory meals, warm laughter. And sometimes, as was the case for brothers Scott and Eric Hamberger, devising a plan to follow their entrepreneurial passion and start a family business. So, in 1993 after finding inspiration in the quality and craftsmanship of fine German porcelain, the Hamberger brothers started importing and selling high quality dinnerware direct out of their parents' garage."
The Fortessa Arezzo flatware is a very basic elegant design. This twenty piece set includes 4 each of table fork, salad/dessert fork, table knife, dessert/soup spoon, and a coffee/tea spoon. Made of dishwasher safe 18/10 stainless steel. The Arezzo pattern is characterized by the square handles and 360° design which is a pattern design appearing on front and back on every piece.
Fortessa Arezzo 18/10 Stainless Steel Flatware Cutlery from Amazon