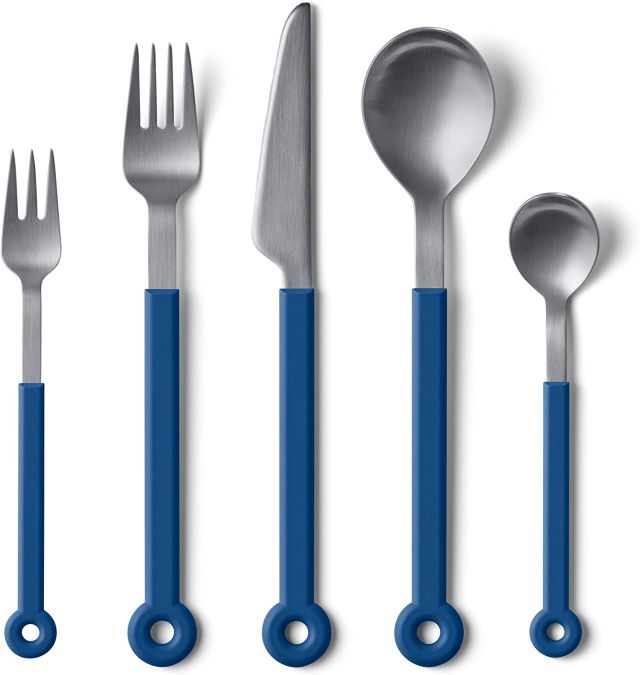 Yup, the company name is all lower case: "mono" and like their name they keep their cutlery simple. We really do like flatware with rings at the end around here. It's easy to hang on a nail. pot rack or cutlery stand and just looks really nice.
"German flatware maker mono has brought back the iconic mono Ring Cutlery Set. Missing since 1994, this set offers uniqueness, practicality, design and functionality all in one. Originally produced in 1962, this flatware set was made an instant classic in Germany, designed by Peter Raacke and redesigned by Mark Braun."
Produced from the highest quality German steel the 5 piece set includes: Table Fork, Table Knife, Table Spoon and Teaspoon.
mono Ring Flatware Sets in Black, White, Blue and Grey from Amazon