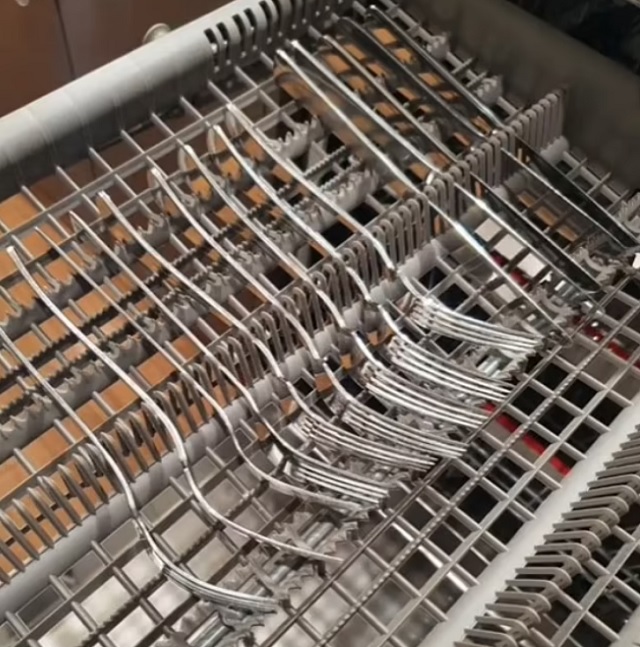 We talk a lot about how certain types of coated cutlery should go in the dishwasher. But trust us, for your daily use stainless steel flatware the dishwasher is the way to go. And we, like you I'm certain, just drop all that cutlery into the bins on the bottom. The problem is that the cutlery smacks into each other while the water violently cleans and jostles them around. All those little hits add up to dents and marred cutlery. Well that problem can go away and give you even cleaner cutlery. The dishwasher designers figured out a solution but it seems they really didn't tell us about it.
From the Dailymail.co.uk:
A professional cleaner has discovered a 'mind blowing' feature in her dishwasher for cleaning dirty cutlery.

Liesl Elizabeth, who runs a cleaning service called Clean-Freak Cleaning Co. in Perth, shared a video showing how the knives and forks are laid down in the top rack while loading the dishwasher.
Typically used for long knives, bigger utensils and chopsticks, the mum-of-three was able to stack the cutlery perfectly in between the ridges of the tray.
'I was today years old… learning the obvious,' she joked.
So we tried it out here at The Cutlery Review (as our dishwasher has those little ridges in the top rack) and yup, it works pretty dam good!