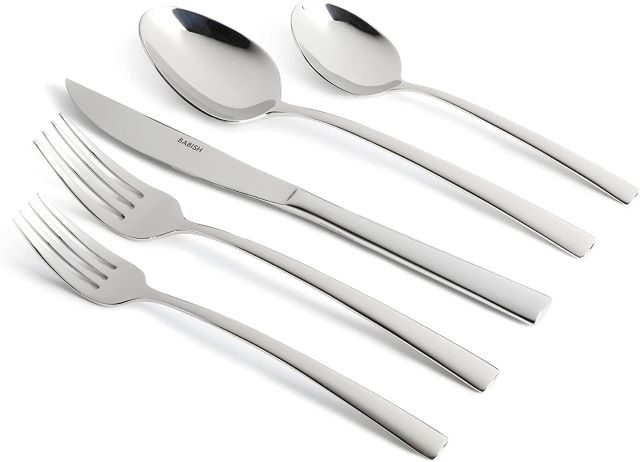 Finally our friend Babish has his own set of cutlery. We knew it was coming but it was a long time coming.
It's what you would expect from Babish, simple and effective. This 20 piece set of cutlery is made of dishwasher safe 18/8 stainless steel. It consists of four dinner knives, four dinner forks, four salad forks, four tablespoons and four teaspoons.
It seems to be fine flatware, it's got his name on the knife and it's a heavy set with a moderate price for the type of flatware. Hey it's Babish, he's gotta pay the bills cause Youtube monetization ain't exactly covering the cost of inflation these days.