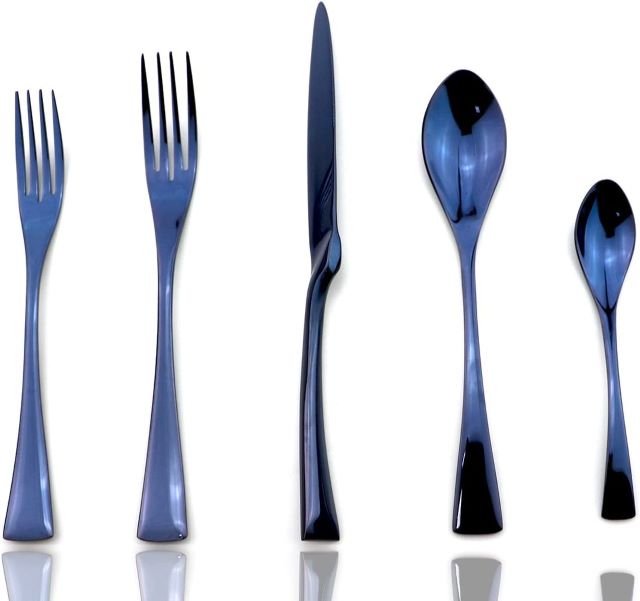 The last couple of posts we gave JASHII a hard time for being lazy with naming their cutlery sets. Now this set does have an actually name "Luxury Jubilee Blue" but we think "Space Cutlery" would have been a whole lot better. I mean, come on, this flatware looks like it's from that Avatar movie or something. It's amazing! Look at those sleek lines and that amazing color!
This setting for four people includes a Dinner Knife, Coffee Spoon, Dinner Fork, Dessert Spoon, and Salad Fork.
We love their description of the finish: "Polishing mirror: Luxury polishing mirror Polish breaks depression and keeps tableware bright, fashion and elegant."
Made of dishwasher safe 18/10 stainless steel but be careful with certain acidic cleaners as it can take the black finish off, we recommend hand washing.