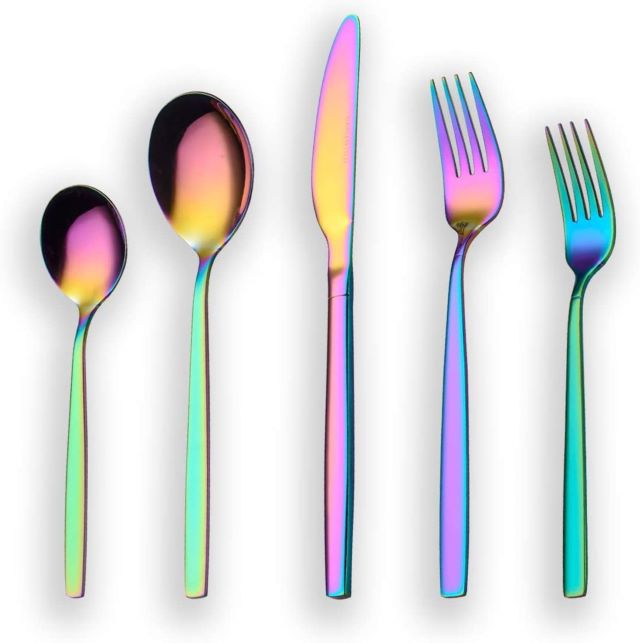 People LOVE their Rainbow cutlery. Or iridescent flatware. Or whatever you want to call it. It's colorful and they really go crazy for the stuff.
Berglander Titanium Rainbow Color Plated Stainless Steel Flatware is High Quality Titanium Rainbow Color High Temperature Vacuum Plated. That's a mouthful of words but what it means is that they enhanced the surface hardness, thus avoiding scratches on the flatware when using it.
Made of durable Stainless Steel that is 18/0 making it dishwasher safe but we recommend hand washing as certain dishwashing cleansers and the clanging action can cause problems with the finish.
This 20-piece set includes 4 each of dinner fork, salad fork, dinner knife, table spoon and tea spoon. Making it a service for 4.
Berglander Titanium Rainbow Color Plated Stainless Steel Flatware from Amazon