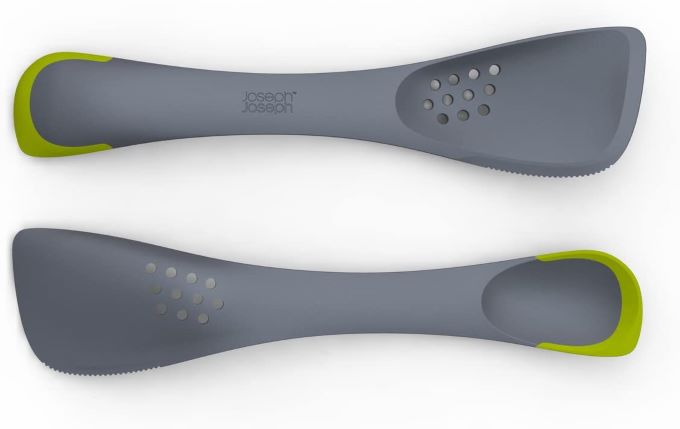 We went looking for a "Double Ended Spoon", don't ask why. But this is what we found from our friends at "Joseph Joseph", who make incredible stuff.
Made of nylon that is heat resistant up to 480 degrees F / 240 degrees C and is of course completely dishwasher safe. This isn't just two spoons, it's a slotted spoon, solid spoon, spatula, turner, and a cutting tool (see the serrations on the side of it?). This is a spoon, knife, scooper extravaganza of cutlery.
This is a multi-tasker worthy of the name. It's great in the kitchen for working in Teflon pans and even better for camping and hiking!
Joseph Joseph Uni-Tool 5-In-1 Utensil Slotted Solid Spoon Spatula Turner Slicer from Amazon