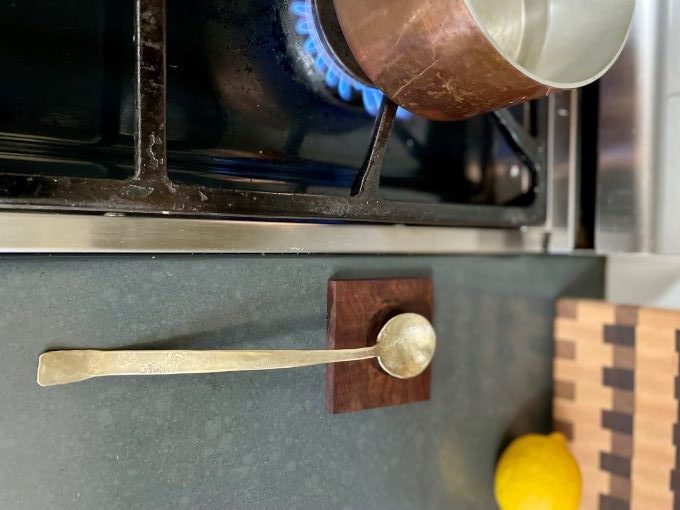 This is a Christmas gift idea for that cutlery freak that you live with (we don't know anyone like that). This is the finest of forged flatware. A very simple but elegant Brass Tasting Spoon. It doesn't hold much, only a teaspoon's worth. It's long at 8.25 inches and the spoon bowl circumference is 1.5 inches. It's a tasting spoon so I guess it doesn't need to hold much. But usually you have a whole container load of tasting spoons to use when cooking. I guess you could just use, rinse and repeat?
With shipping it's over $100 but hey it arrives in a flannel protective bag! It's custom ordered hand hammered just for you. It's a  one-of-a-kind gift! Reminds us of the nice pickle spoons (more on that later) they have in Japan.
All kidding aside, this is a nice looking spoon and would make a great gift.