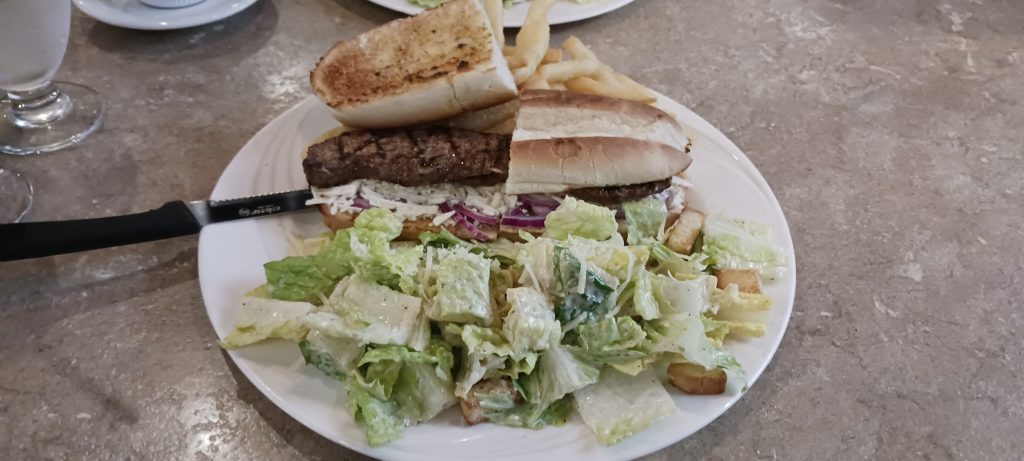 If you google the word Frajolaki you see quite a few menus from restaurants in Saskatchewan, offering either beef or chicken versions. Also a few articles about how the word is slang local to Saskatchewan. In fact one article from the CBC states that it is rare at that: "Frajolaki is once again the least commonly used term, with 13% of respondents indicating they use this term at least sometimes."
The spelling sometimes changes between Fajolaki, Fragolaki and Frajolaki but the latter seems to be the most popular. And quite often it's referred to as "Fraggle Rocky" or sometimes the "Saskatchewan Sandwich". So what is it? One comment on the CBC articles says "My favourite is Fajolaki, it's what we call a beef or chicken marinated souvlaki served on a sub or torpedo bun. Found at Greek restaurants, the sandwich isn't actually Greek, just a Saskatchewan thing."
Another comment: "Frajolaki, a popular dish on Greek menus in Saskatchewan, is actually not Greek at all but a creation from our very own province! A frajolaki or fraj, is a sandwich, beef or chicken, marinated like souvlaki, grilled and then put on a torpedo bun with onions and tomatoes."
From "akucanada" on reddit:
"I don't know much but growing up in Greek restaurants this is what I remember. One of the oldest beef fragolaki sandwiches was served at Manos (no longer in menu). Back in 1981. Manolis Barlas with his two other brothers. Manolis previously worked in the kitchen with Peter Rizo. There traditional recipes passed down from one generation to the next. Torpedo bun (or any chewy bread) lightly toasted, beef tenderloin thinly sliced, Greek seasoning, thin sliced onions and tomatoes. I started working at Manos on idywyld in 1980s and the sandwich was present then and on the original menu and remained mostly unchanged until they removed it for my the menu about 8 years ago."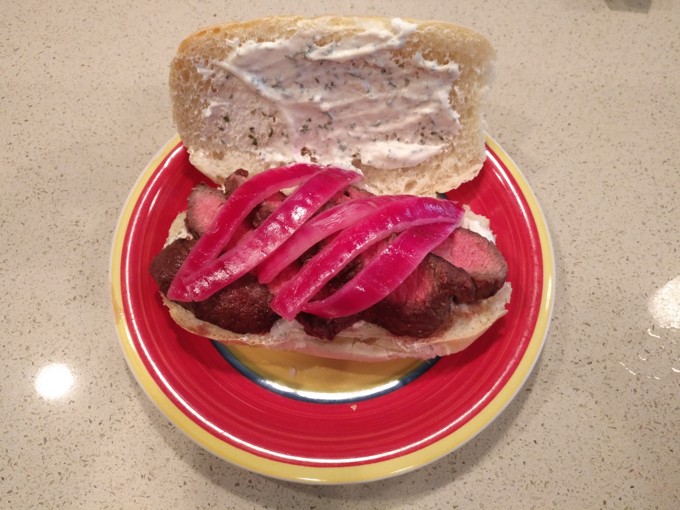 So it's a Greek steak or chicken sandwich on a sub or torpedo bun. Let's figure out a recipe then….
Recipe & Ingredients:

4 boneless skinless chicken breasts or thighs
or
4 palm sized pieces of steak
1 red onion cut into slivers
Sliced tomatoes (only if you like the Devil's Fruit)
Feta Cheese (optional)
4 torpedo or sub buns
Marinade for meat:
1/3 cup olive oil
1/4 cup red wine or red wine vinegar
Juice of 1 lemon
4 garlic cloves , minced
1 tbsp oregano
2 tsp thyme
1 tsp salt
1 tsp ground black pepper
Tzatziki Sauce (optional):
1 medium cucumber, shredded
1 cup cold plain Greek yogurt
1 cup sour cream
4 teaspoons minced garlic
1/3 cup chopped dill
2 tablespoons freshly squeezed lemon juice
1/8 teaspoon black pepper
Steps:
Combine the oil, garlic, oregano, salt, pepper, and lemon juice and stir to combine. Put chicken or steak and marinade in a large zip lock bag, press as much as the air out as you can, and seal. Chill for 1 hour or up to 24 hours (the longer you can marinate the more tender and tasty the meat will be).
The Tzatziki sauce should be prepared the night before to allow the flavors to combine nicely. Shred the cucumber on a cheese grater and try to squeeze out the excess water. Then just mix all ingredients with a spoon and refrigerate over night.
Grill your chicken or beef on the BBQ to your desired temp and doneness. And while your at the grill, butter and toast that bun (with butter)! Then generously slather tzatziki on the buns, add your meat and top with sliced tomatoes and or red onions. And if you really want to zhuzh it up then add Feta Cheese as a topping as well!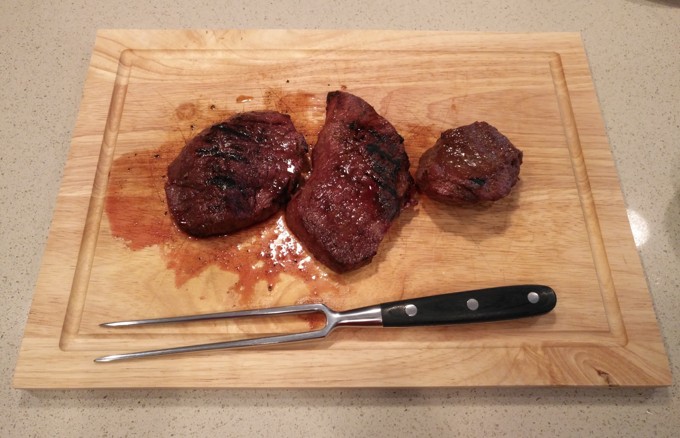 Have you got a better recipe or more info on Frajolaki? Then leave us a comment below and we'll update this page!
Turns out that the Blue Diamond in Saskatoon still has it on their menu: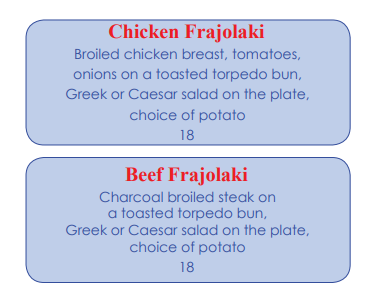 And The Flamingo Restaurant in Melville has it on their menu as Fragolaki (see video review above):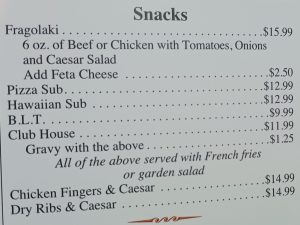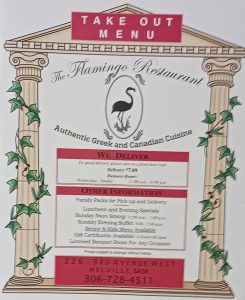 And another in Yorkton at Melrose Place: