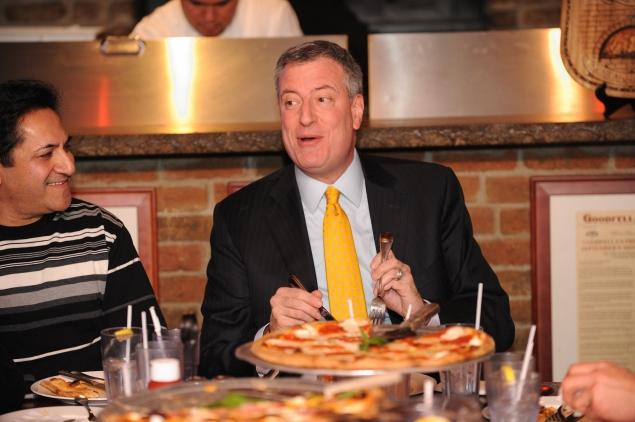 I work in the pizza "industry",  I lived off of New York pizza for a week during the snowstorm of the century in Manhattan and I think this story has merit. Even though it's published as a bit of a political joke.
The short version of "Forkgate" is that the Mayor of New York  Mr.de Blasio ate his  Goodfellas Pizza with a knife and fork. Eating pizza with a fork and knife is a pleasure for many reasons. No greasy fingers, no dropped toppings and even better is that if you actually can eat it with knife and fork then it is a heck of a deep dish pizza.
And "It's the Italian way".