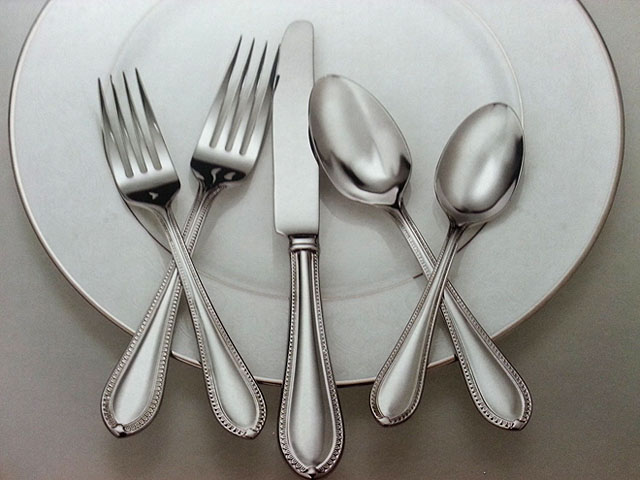 Waterford is an Irish company that dates back to 1783. They are known more for their crystal than cutlery but produce some nice flatware.
This Waterford Northbridge 45-piece Set is made of dishwasher safe 18/10 Stainless Steel (the knives are 18/0). It is a full service for 8 that includes knife, regular and dessert spoon, and regular and salad fork. Included as well is a 5 piece serving set.
I like the lace edge design and the fact they admitted they changed up the steel for the knives.
Waterford Northbridge 18/10 Stainless Steel 45-piece Set, Service for 8