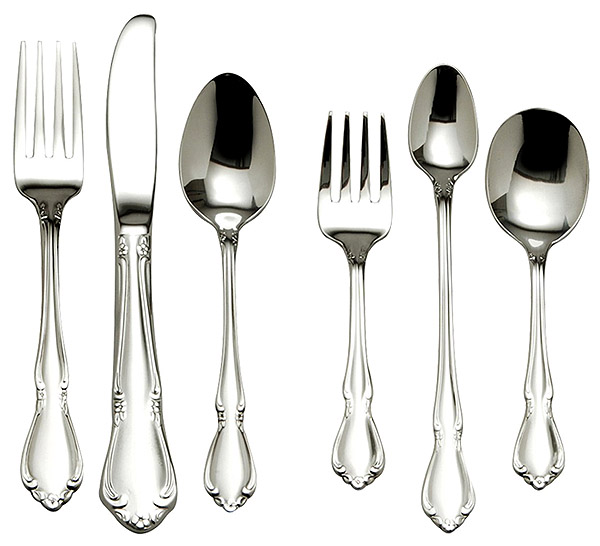 OK, so the title is a little wonky in the grammar in that all child are growing. The nice thing about this set is that it will keep up with that growth.
This 18/8 stainless steel cutlery set of 6 pieces is dishwasher safe and made to be used by infant to toddler to pre-school. It includes a baby fork, baby spoon, feeder spoon, child knife, child fork and, child spoon.
The design is what impresses me in that is still looks like classic Oneida flatware and your child won't feel left out as they are using what appears to be big people cutlery too!
Oneida Chateau 6-Piece Progress Flatware Set