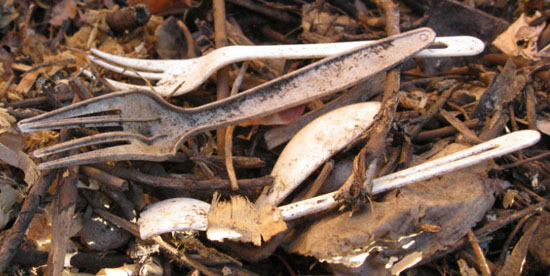 According to an article by Capital Public Radio, our compostable cutlery (that we've written about before) may not be as recyclable as we thought. The crux of the matter seems to be the definition of terms:
"Compostable versus recyclable? What does that mean? Where does it say?"
It's an interesting article that many others on the internet are echoing the questions of just how well these environmentally flatware are? It seems those forks, knives and spoons in your compost pile will be there for a lot longer than you thought. Perhaps they are better off used in the garden as row markers?