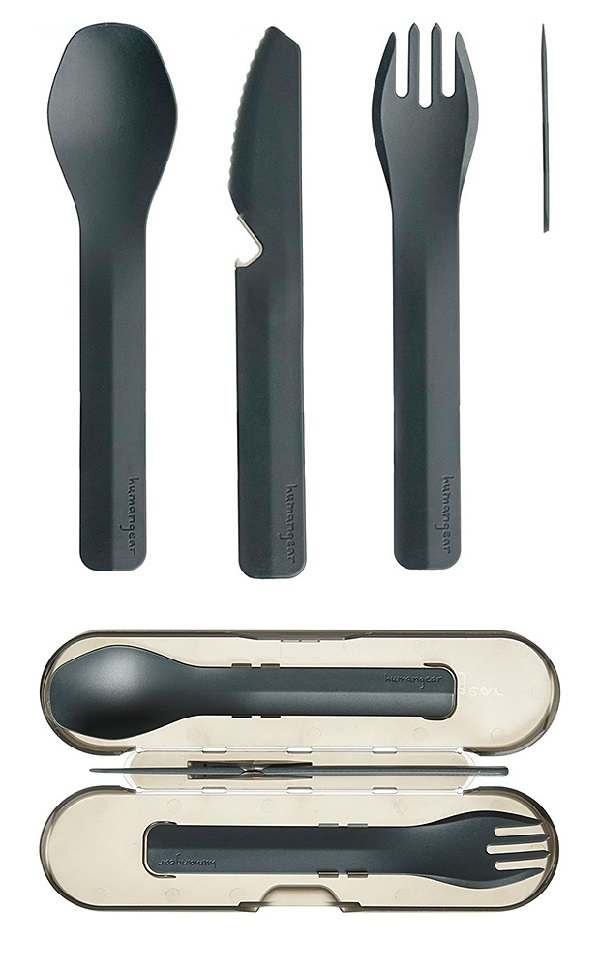 We are big fans around here of Everyday Carry Cutlery. Whether for camping, at school or the office, it sure comes in handy. This set of travel flatware from "humangear" is pretty fancy stuff.
It comes in a very slim and small carrying case and consists of a extended-length spoon, fork, and knife (which they claim actually cuts). But wait there's more! It also includes a wedge/pointed toothpick. The BPA-free nylon material has a lifetime warranty.
But one last thing, the knife has a metal re-enforced bottle opener as well. Pretty slick.