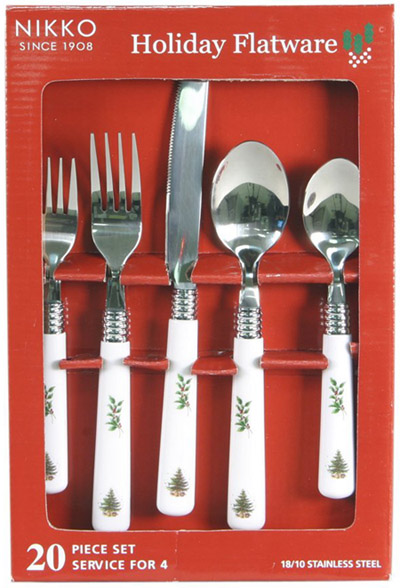 I just yelled at the TV last night for already showing Christmas commercials, but to be honest it was a good reminder to start planning and ordering for the Xmas season. Leaving things to the last second isn't the greatest idea.
So if you are looking to plan out the flatware for the Christmas dinner dining room table then this Christmas Cutlery by Nikko might be what you are looking for. This set provides a complete service for four, with four each teaspoons, soup spoons, serrated table knives, dinner forks and salad forks. This cutlery is made of 18/10 stainless steel and a white resin handle.
It matches up with Nikko's Christmas china patterns Christmas Tree and Holly designs.