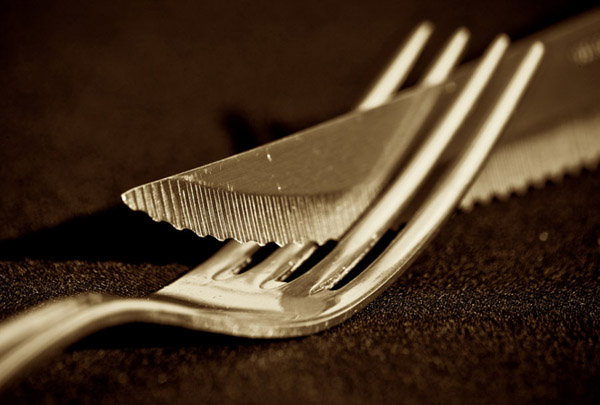 We have covered a lot of products by Oneida on this site. And we've always known there is a interesting backstory to one of the oldest and most famous flatware companies.
At the Guardian there is a great book review of Oneida: From Free Love Utopia to the Well-Set Table by Ellen Wayland-Smith. Here's a snippet:
"Ellen Wayland-Smith is a descendant of members of the Oneida community, and in her book she details the travails of her ancestors. In the 1840s, Noyes and his followers set up the Oneida Reserve, buying land that had been confiscated from Native Americans, determined to be able to practise their communistic Christianity (in which claiming a single person as one's own was seen as antithetical to the group's wellbeing). By the 1940s, Oneida had become among the most prestigious brands of silverware and cutlery, and its owners were mortified that the public might find out about the company's free love beginnings."
Check out the book review at the Guardian or even better you can buy the book at the link below.
Oneida: From Free Love Utopia to the Well-Set Table