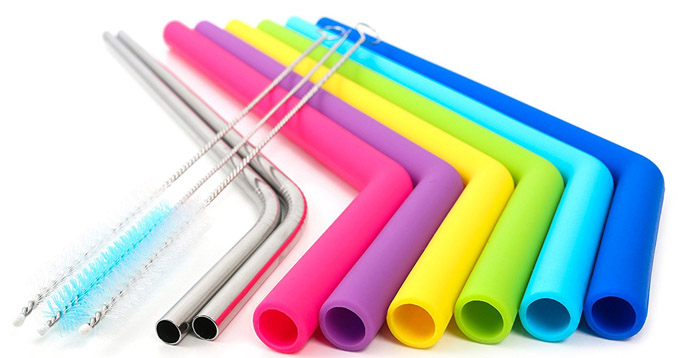 Continuing in our theme of Everyday Carry Cutlery we look at replacements for the disposable plastic straws that are being phased out around the world.
These silicone straws are extra big (roughly 10 inch length, 0.35 inner diameter and 0.45 outside diameter). There are six colorful straws that are made of  food grade silicon. But wait there's more! Also included are two more straws that are made of 10/18 stainless steel. All this with a storage pouch and three cleaning brushes.
All that and the company "Kitchen Up" offers a 5 year warranty.
Reusable Silicone Straws Set of 6 – Stainless Steel Straws Extra Long – Brushes and Storage Pouch Included