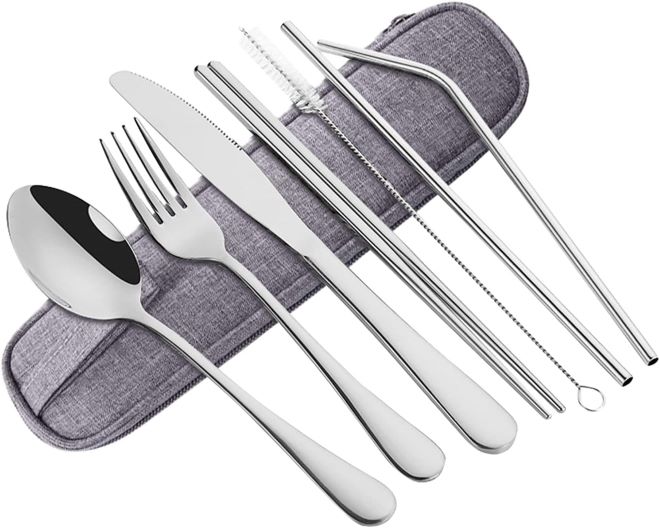 Another example of BYOC (Bring Your Own Cutlery) which is really the booming market we all thought it would become.
The Cliusnra Stainless Steel Flatware Set is an 8-piece portable cutlery set includes a dinner knife, dinner fork, dinner spoon, chopsticks, straw cleaning brush, straight straw, bent straw, carrying case.
"Our silverware is crafted from good quality stainless steel; You'll never have to worry about the knives struggling to cut, the spoons bending as you chow away, or the prongs of the forks curling out of shape as others do. Suitable for everyday use or special occasions, the stainless-steel flatware offers eye-catching good looks, whether setting a table for brunch or dinner with friends. Note: Please clean it in time after use to better prevent rust."
The cutlery has thick stainless steel non-slip handles and the chopsticks have a anti-slip design to prevent the embarrassment of dropping food. Equipped with a stainless steel cleaning brush, the size is designed to fit the straw.
This modern stainless steel flatware set is of course dishwasher safe.