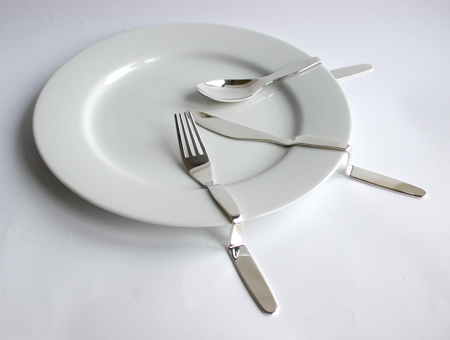 Kathryn Hinton's silverware art isn't entirely functional but speaks volumes with their various messages. Some of those messages end up stamped right in.
A quote from Kathryn:
"The tableware I make is inspired by components and interconnecting units. My research currently looks at the role of cutlery in different table settings with emphasis on their function as connecting elements."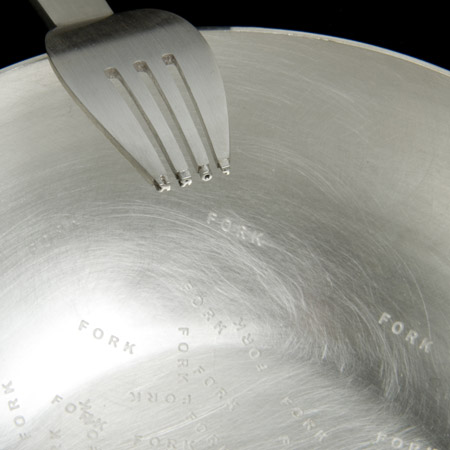 Once again as we've seen before, this is a work that is not in production but still inspiring.
Visit Kathryn Hinton's site for more cutlery art