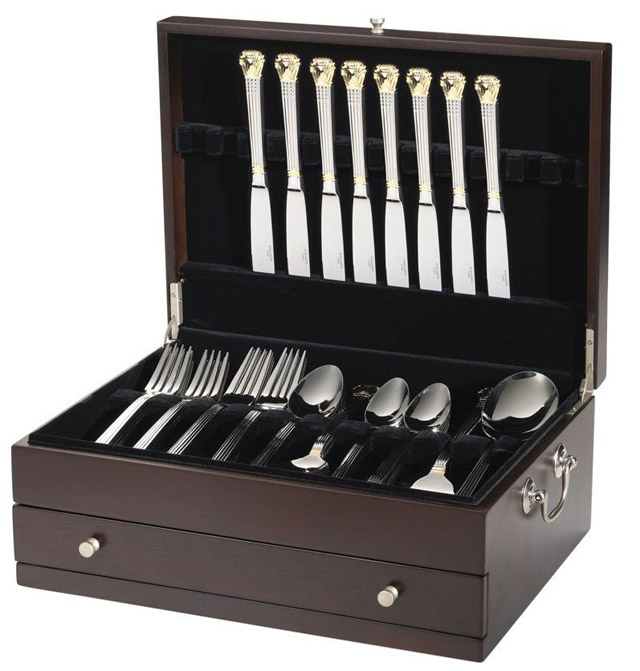 Choosing a flatware chest for your silverware can become a long and involved discussion about function over form. That is to say, which is more important? Should it look good? Or should it perform well? Can you have both? Many questions and a long argument in the department store ensues…
This single drawer flatware chest seems to be a nice balance of storing your cutlery and looking good. It holds a full service for 12 with room for additional pieces like serving utensils. It's made with a nice dark walnut finish (note that they say finish, not made of actual walnut) and has brushed nickel handles. The handles are the main feature for me, carrying a large wooden box of silverware around is not easy as not everyone has a sideboard for easy access for a silverware chest.
In my opinion this is a good balance of function, form and price.
 Wallace Dark Walnut Single Drawer Chest, 14.7 Inches