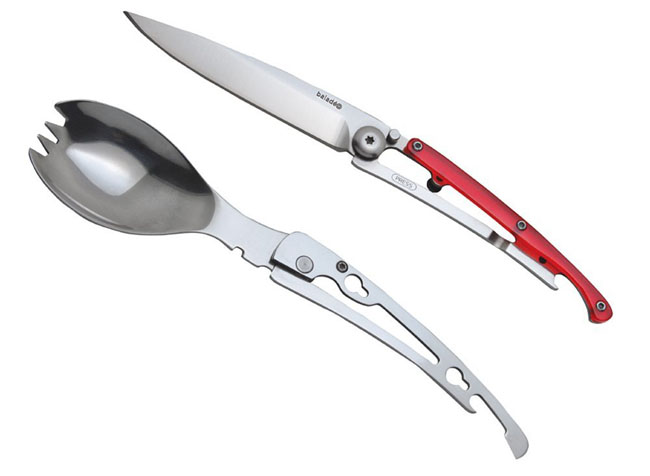 We really like Everyday Carry Cutlery around here and this set by Baladéo is very sleek looking.
It comes in a mesh carrying case with an aluminum carabiner. With a quick attach system and liner lock it totals a paltry 52 grams.
Made of stainless steel with a 2.95 inch (7.5 cm) blade it includes a fork, spoon, can opener and bottle opener.
It snaps together and folds up into a small little package. This would be perfect for camping, picnics and hiking. And would be handy in the lunch room as well.

 Baladéo 52 Gram Cutlery Set Knives & tools