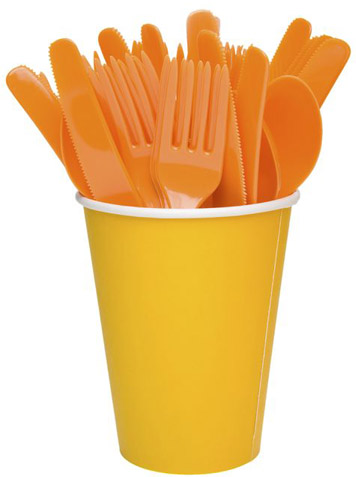 This must be big new as I've got three different articles about it sent to me in the last two days. I've listed the articles below but in brief the highlights are:
The Government Accountability Office (GAO) released a report that categorized disposable silverware, cups and plates as "personal items" that should no longer be bought by federal agencies for their employees unless they have "specific statutory authority to do so".
In 2009 the Department of Commerce had allowed the weather offices to supply hand sanitizer, paper goods and plasticware in response to the H1N1 flu outbreak. In 2013, Commerce determined that those offices could no longer provide "disposable plates, cups, and cutlery."
Now you have to bring your own disposable flatware; "It is axiomatic that pubic funds are generally not available for the cost of personal items for the public's employees," GAO wrote.
So, is this a good thing? Are we getting rid of disposable cutlery which is bad for the environment? Should we start using Everyday Carry Cutlery?