It's the end of 2015 and 2016 is barging in whether we want it to or not. We've taken a look at what were the most popular posts in the last year and wanted to highlight them. So let's start at the top: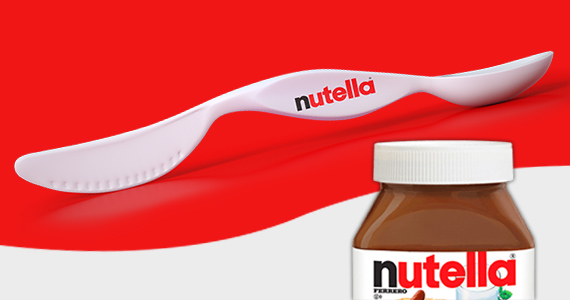 In first place by a huge margin is anything even remotely related to Nutella. It is such a popular topic on this blog that we even made a category for Nutella. And the shown Nutella knife (or Spife) was the top of the charts. You people are crazy for Nutella.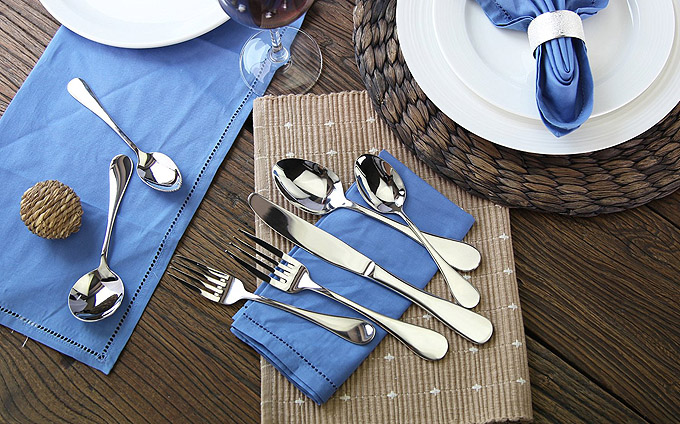 In second place is the Artaste Rain Stainless Steel Flatware which a lot of people really liked and the feedback after purchasing was quite good. And I have to say this is one of the nicer and better staged photos for cutlery that we've seen in a long time.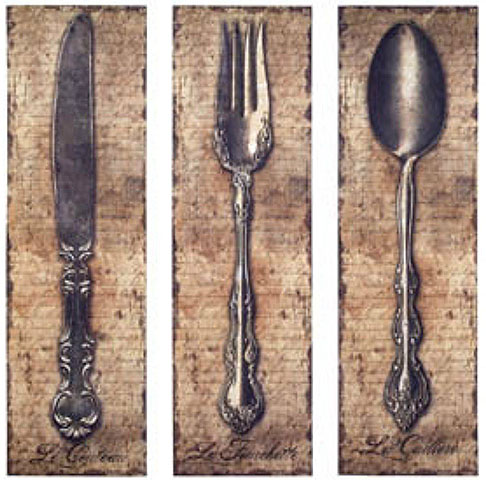 And in third place is not cutlery or flatware but a wonderful piece of artwork. The Vintage Kitchen Silverware Canvas Wall Art  of a Spoon, Knife & Fork was a post from 2014 that continues to be a very popular item in 2015.
And an honorable mention goes out to two celebrity related cutlery items. "This is not Silverware by Tim Burton. It's by Isaïe Bloch." and "Salvador Dali – Ménagère (Cutlery Set) 1957" both seemed to settle a lot of discussion about who made what and when and what it sold for.
Have a great 2016 everyone!