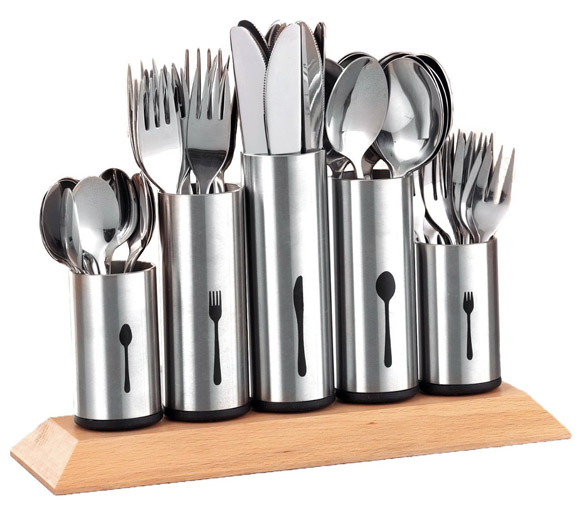 The Bruntmor Flatware Organizer Holder Caddy really seems to have too many words in it's name. It's an organizer, a holder and a caddy.
But hey, it's made of 18/10 stainless steel with a wood base. Let's mention that the wood base is a pretty nice feature, it's made of rubberwood. What's rubberwood you ask? Well it's a wood base with rubber layer to keep it from tipping and be a general rattling nightmare that I've had with other cutlery caddies made of metal.
On average it will hold 12 knives, forks, spoons, coffee spoons and pastry forks. It's sized 30 x 10 x 16 cm  and comes in a gift box.
Bruntmor, 18/8 Stainless Steel Flatware Organizer Holder Caddy With Wood Base, Service for 12