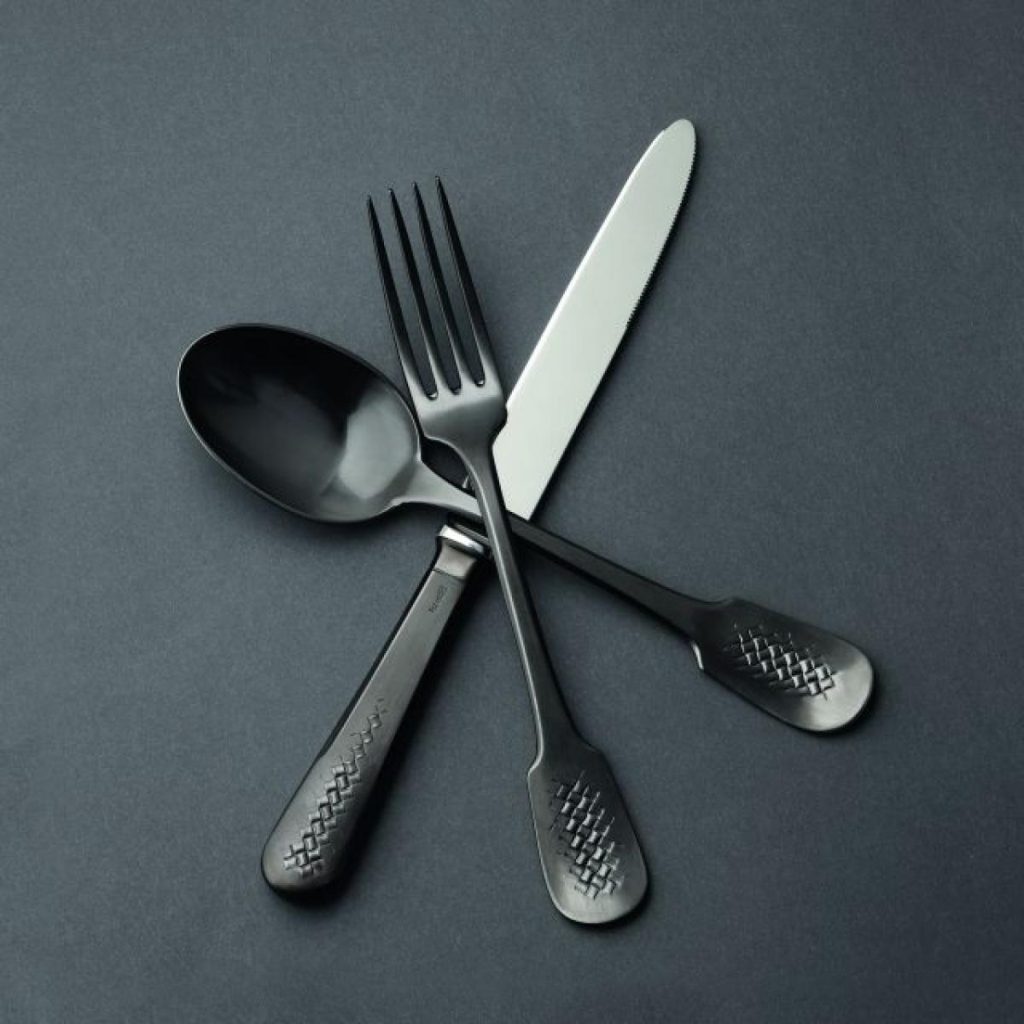 Back in April of 2014 the fashion company Bottega Veneta offered a  preview of its latest home collection. And featured in that collection was the Bottega Veneta Sterling Silver Flatware which is pictured above.
The Italian studio unveiled its tableware line, including its sterling silver cutlery featuring the brand's geometric 'intrecciato' engraving and the new 'brunito' finish. And now when I look for anyone selling it, it's gone. You can't buy this. It's wonderful and I love the 'brunito' finish (which means burnished) but it's gone. Where did it go? Did they every release it? The Bottegaveneta.com website features not a single spoon, fork or knife.
I did find an amazing collection of cutlery available at Neiman Marcus, so I got that going for me. Still would like to see how much the Bottega Veneta Sterling Silver Flatware cost though.