Another interesting Kickstarter from the company Spün who has created smart cutlery used with a phone app which will measure the weight and type of food you are eating to provide instantaneous information for healthy eating. The data is stored on your phone where you can match your calorie and nutritional intake against your daily goals.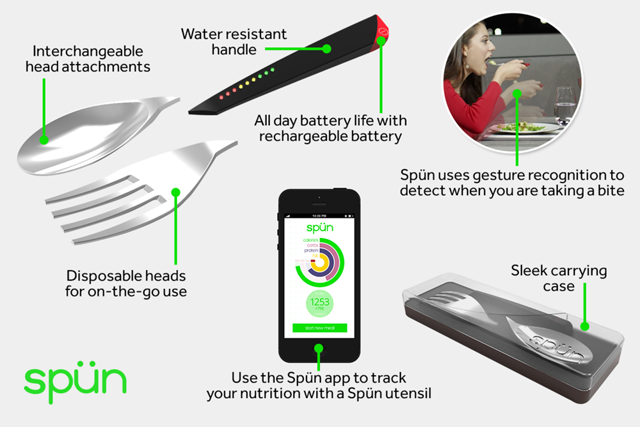 You must first take a photo of the food you are about to eat via the phone app and from there the technology analyzes what you are eating, and how much, with each mouthful you take. The cutlery looks like an everyday spoon or fork, there are interchangeable stainless steel heads, and it will warn you when you have met your target for a meal. It also vibrates when it senses you are eating too quickly.
While eating you can watch the Spün app to see real-time stats on your current meal and for the day, including how many calories you've had, how fast you are eating, and more. Over time, Spün will give you food recommendations.