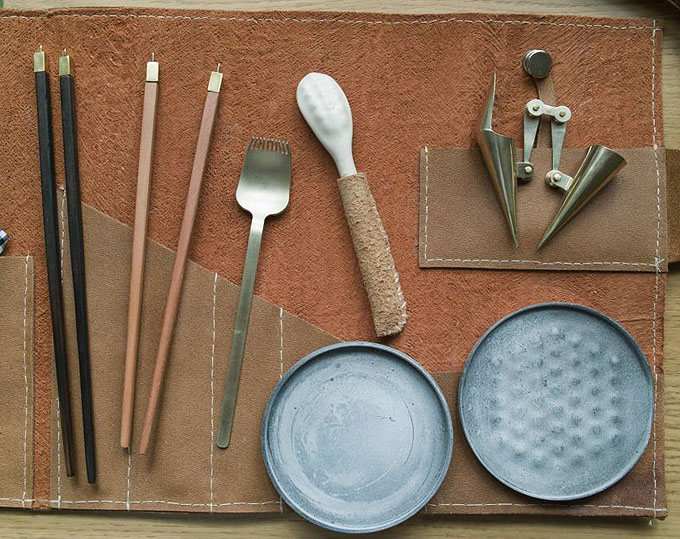 I love cutlery designs from the art world, how can we forget even Salvador Dali got into it.
Wataru Kobayashi is a Japanese designer that has designed a flatware set for entomophagy (that means eating bugs).
This set includes a spatula for bug mushing, a fork, chopsticks and a set of pincers used for eating the larger crunchier and more dangerous bugs. And some nice ceramic plates as well. There is no spoon.
Now be warned that this is a concept art piece only but has a great statement about the current track we are headed on when it comes to world food:
"BUGBUG, the picnic cutlery set for eating insects" are for promoting people eat insects as a meal for a large-scale food crisis predicted in forthcoming 2050. The target users are a family of 2020 and the people who are highly concerned with food such as foodies. This product is designed for the minds how people avoid to be caused the food crisis and how people succeed food culture to next generations. BUGBUG is expected to have the different approach to head off the crisis. The product is meaningful to be joyful for eating insects and stretch food culture.'
Visit the Wataru Kobayashi for more info about BUG BUG