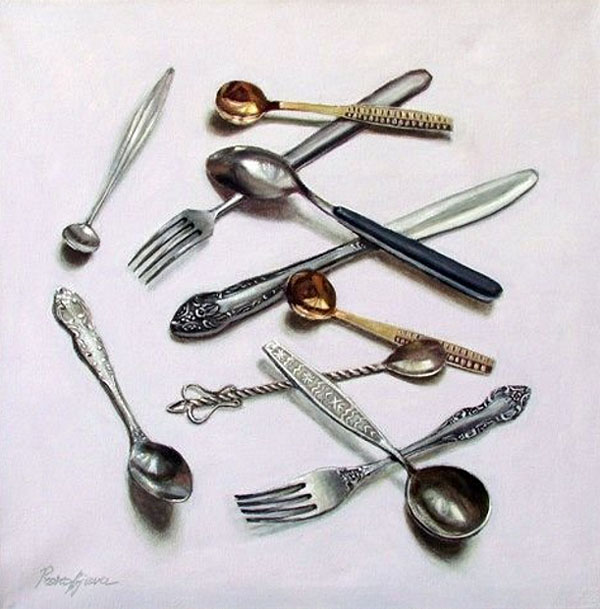 We love artworks that involve cutlery. It's not just for the kitchen or restaurant. I've some in my study that looks amazing. And I really like the look of this piece by Alyona Prokofyeva.
This piece is oil on canvas and is 15.75 inches by 15.75 inches.
It's a one of a kind and includes free shipping. It's a heck a deal, act now!
Cutlery Painting by Alyona Prokofyeva