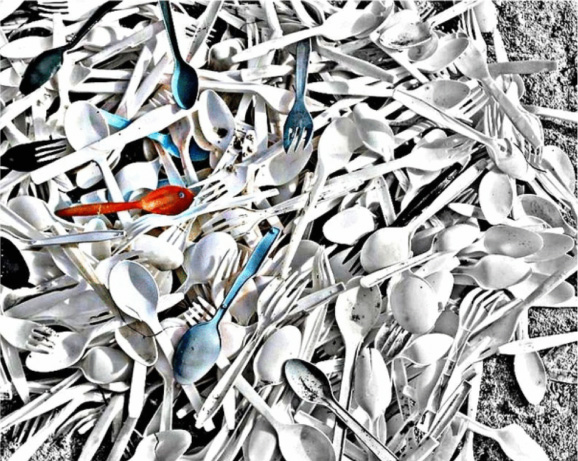 We here at The Cutlery Review have been talking about what we have named "Everyday Carry Cutlery" (ECC). The idea being that you have a handy portable and reusable set of flatware on your person in your backpack or purse. And if you check out the link you will see there are a lot of options out there. It's handy, hygienic and good for the environment. Just say no to flimsy plastic forks.
So it's interesting to see our friends over at TreeHugger.com write the article: Why "Bring Your Own Cutlery" needs to become a new trend. To quote them:
"Most obviously, disposable plastic cutlery should be made illegal, which is precisely what France has done."
That's a pretty strong statement that we can get behind. We are seeing plastic grocery bags being banned all over the world, why not plastic cutlery?