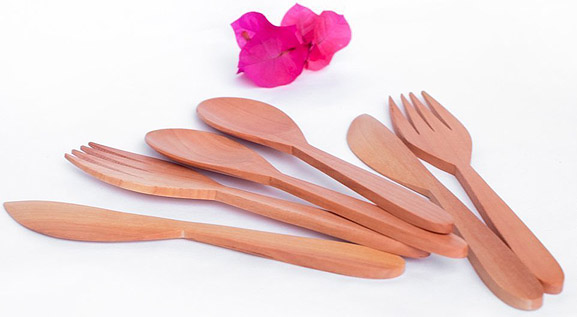 Wooden cutlery has a special something about it. It is never cold to the touch and feels more natural to use.
This cutlery set of six pieces (2 spoons, 2 forks, 2 knives) is 100% handmade in Bali. It is made of reclaimed mahogany wood from Indonesia.
Hand wash with lukewarm soapy water, wipe dry immediately. Do not use in the dishwasher or soak for a long period of time. Every now and then, rub with beeswax / oil to restore color and shine.