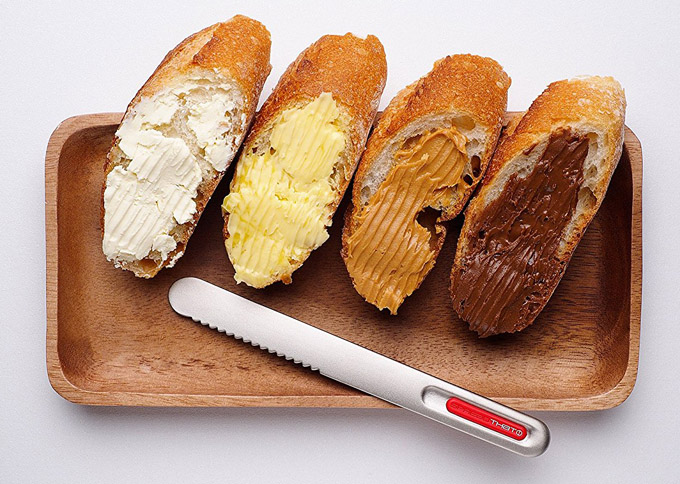 We are looking at butter knives lately and this one is pretty interesting. At first it looked like it was an electrically warmed piece of cutlery but this knife has a different low tech trick.
The Serrated Warming Butter Knife and Spreader from That! Inventions uses the heat of your hand to heat itself up. Made of dishwasher safe super-efficient copper heat-transfer core and a titanium shell heat conducting technology that utilizes your body heat to carve and spread cold butter. There is also a flat and a serrated side of the spreader.
Oh yeah, and it works well for butter, peanut butter, chocolate spread, cream cheese, and Nutella!
THAT Inventions Spread That Serrated Warming Butter Knife and Spreader from Amazon