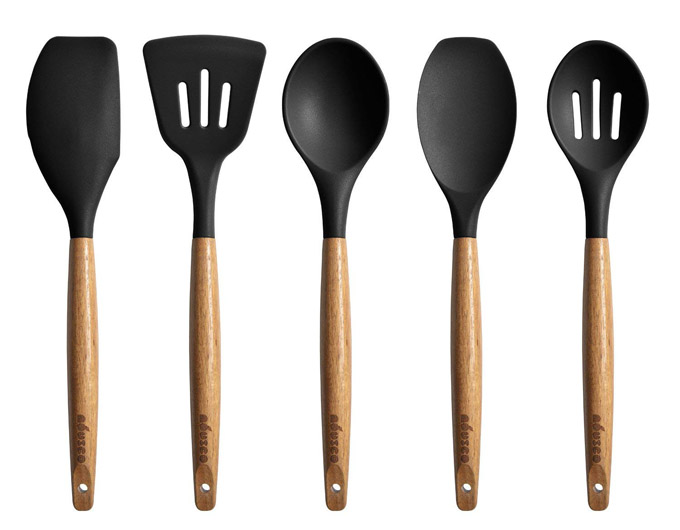 I have always been a fan of Teflon frying pans. Even through the health scare. But that one thing that drives me absolutely fricken crazy is when some idiot decides to use a metal utensil on my pan and scratches it which leads to the pan's (and the idiot's) untimely demise. Hell hath brought no fury like that of metal on my teflon.
So silicone cooking tools are welcome in my kitchen and these seems to be a nice set of them. As pictured above this set includes 1 spoon, 1 spoonula (let's just call out what a great word spoonula is!), 1 spatula, 1 turner, and 1 slotted spoon. Made of BPA free silicone which is heat resistant up to 240 degree celsius or 464 degree fahrenheit. The natural Acacia hard wood handles can last up to 40 years but should be hand-washed not exposed to extreme hot or cold temperatures. They are not really dishwasher safe.
Be warned these are the slightly floppy variety not the stiffer type of silicone cutlery.
Miusco 5 Piece Silicone Cooking Utensil Set from Amazon