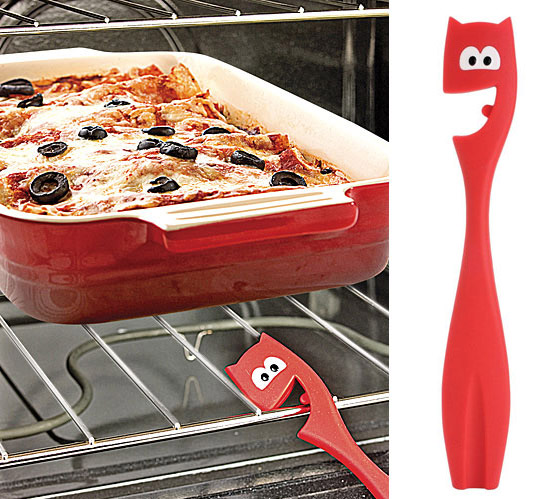 I love making chicken wings in my convection oven, but you need to keep a close eye on them or they burn quick. And this little tool is a uni-tasker that I can make an exception for.
The Silicone Devil Oven Rack Puller from Joie Silicone is very handy in the kitchen. No longer do you need to fumble with oven mitts just to check on things. And for that matter, use it with oven mitts to properly pull out a fidgety rack. Simply hook the open mouth over the edge of the oven rack to push it away or pull it closer. No more dangerous burns when reaching into hot ovens! Kitchen cutlery gadget at it's finest.
It is made from nonstick silicone which is heat safe to 536-degrees Fahrenheit.
Joie Silicone Devil Oven and Toaster Rack Puller from Amazon